Saunas
Saunas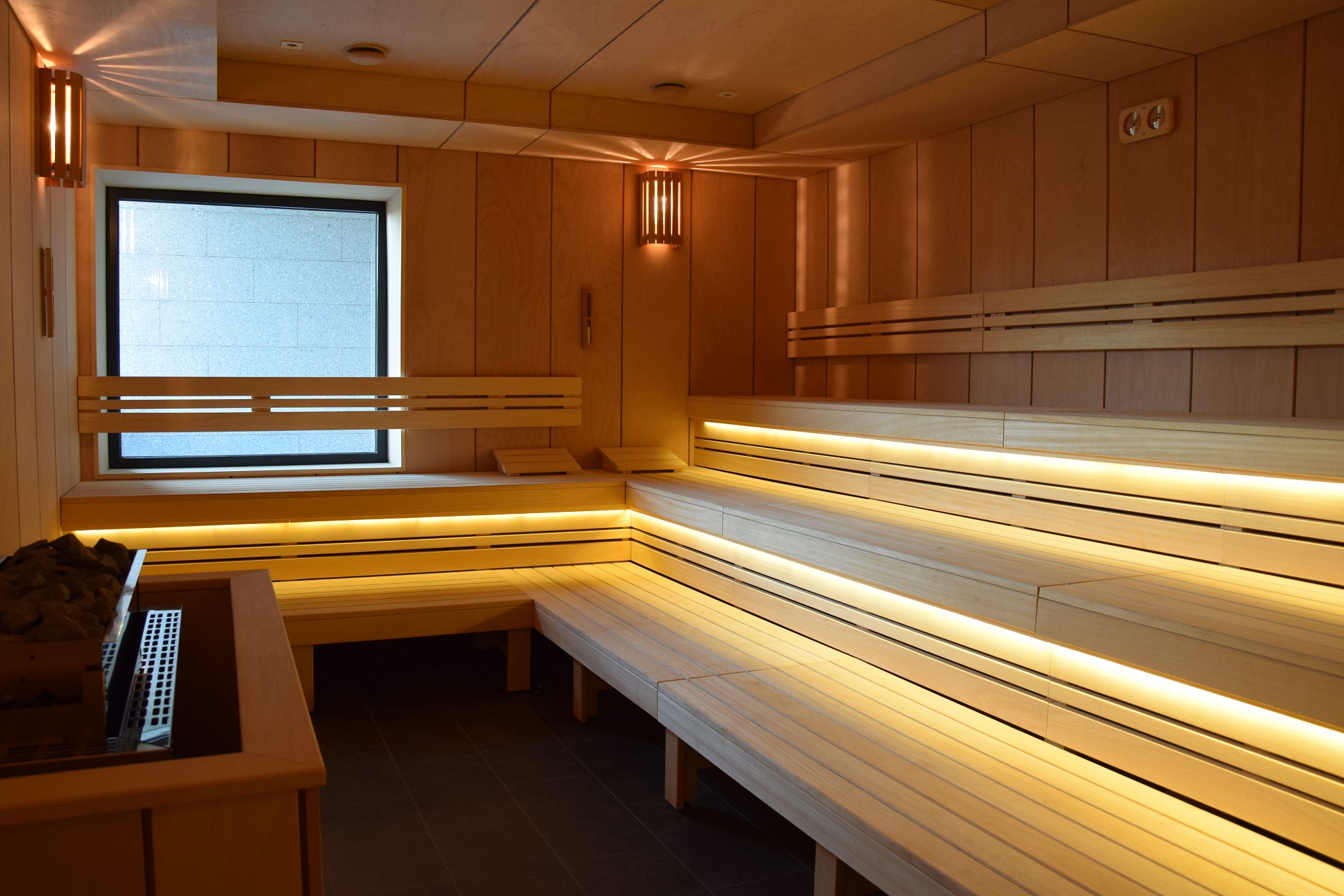 relaxation and stress relief
SAUNA WORLD


 

Our beautiful sauna world welcomes the guests in an exclusive environment.

The minimalist style gives a special atmosphere to the separated sauna block with its own changing rooms and showers.

Dark colored walls, moss images on the walls, and the exclusive colorful azure blue deck chairs, and the exclusive granite surfaces evoke the atmosphere of luxury hotels on the seashore.

The pleasant atmosphere is further enhanced by quiet music in all of the saunas.
detoxification
INDOOR SAUNAS

 

Finnish sauna
Temperature: 80-90 oC
Simultaneous capacity: 20 person


Steam room
Temperature: 45-55 oC
Simultaneous capacity: 8 person


Infra salt cabin
Temperature: 45-50 oC
Simultaneous capacity: 6 person

inside and outside
OUTDOOR FINNISH SAUNA
Temperature: 80-90 oC
Simultaneous capacity: 20 person


After a sauna session, the most refreshing feeling is the splash in the ice cold plunge pool, which really invigorates the senses.
Cold water immersion pool
Temperature: 10-14 oC
Water depth: 170 cm


Hot water immersion pool
Temperature: 40-42 oC
Water depth: 170 cm
Simultaneous capacity: 3 person