Outdoor pools
Outdoor pools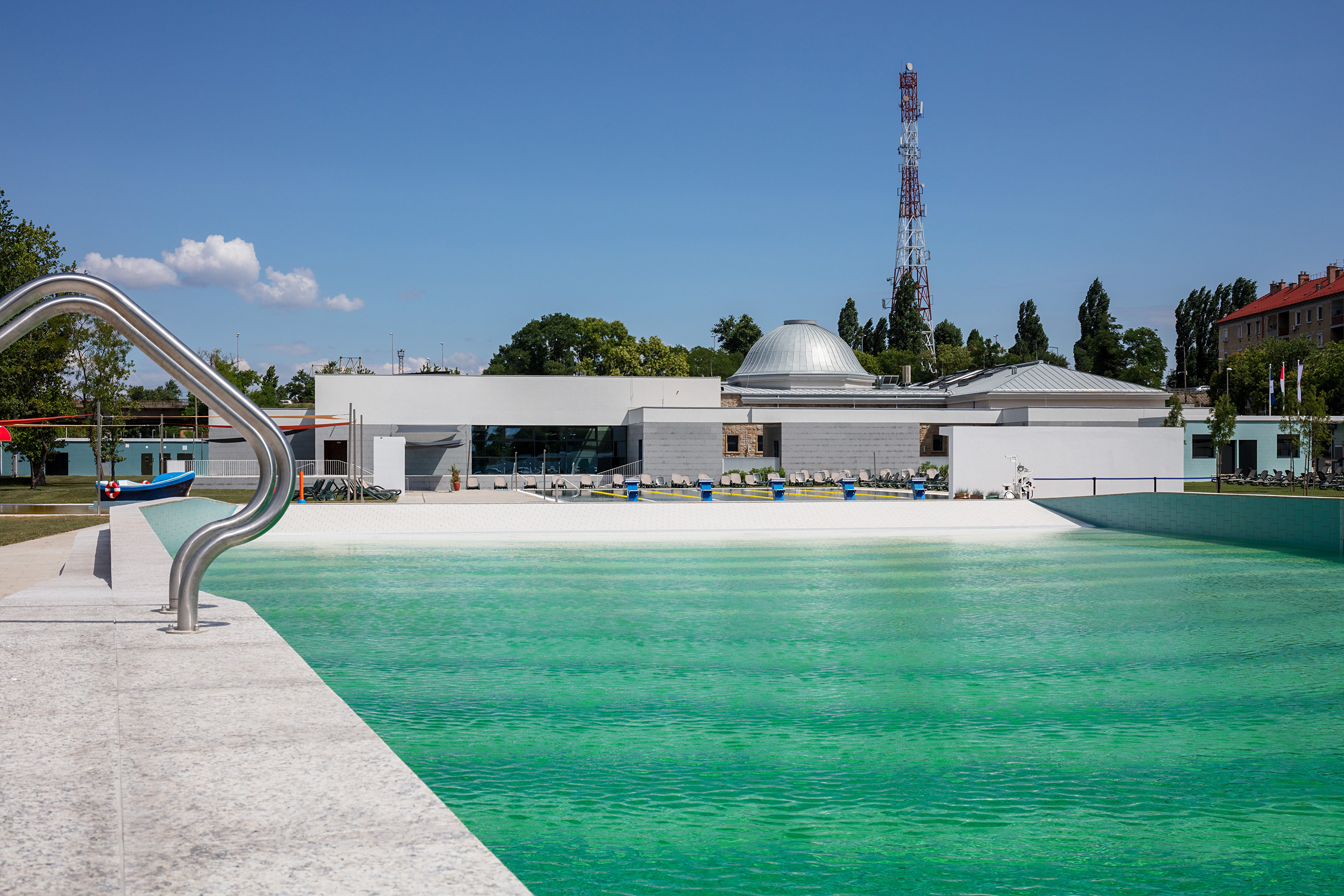 for the whole family
WAVE POOL


 

The most popular feature of our open air bath, the wave bath, will remind the visitors of a windy seashore beach.

The starting of the waves is indicated by a bell, 5 minutes before.

Children can also use it, just like in the beach, as the pool gradually deepens from 0 to 2 meters.

 

Water temperature: 26 oC
Water depth: 0-2 m
protected from the sun
KID'S POOL


 

Kids' world welcomes the whole family, and the little ones are happy with the rental toys or the fun elements in the pool.

The shade installed above the pool makes sure that small ones can bathe safely in the whole area of the pool. The pool is to be used by the kids under the supervision of adults.

 

Water temperature: 30-32 oC
Water depth: 0-0,2 m
all year round
SWIMMING POOL


 

The swimming pool is uncovered, operating all year round.

The pleasant environment welcomes the visitors wishing to swim.

Swimming is not related to age or sex, it is a useful activity for everyone, it improves endurance, and is an excellent exercise for regeneration.

 

Water temperature: 26-28 oC
Water depth: 2 m
Length: 40 m

 

 

Sports lessons and trainings take place from time to time in the swimming pool.